MMISME LLC is a Florida Limited Liability Company certified nationally as a Minority Business Enterprise (MBE) by the Southern Florida Minority Supplier Development Council/National Minority Supplier Development Council SFMSDC/ NMSDC. It is also certified as an MBE and a Woman Business Enterprise (WBE) by the State of Florida.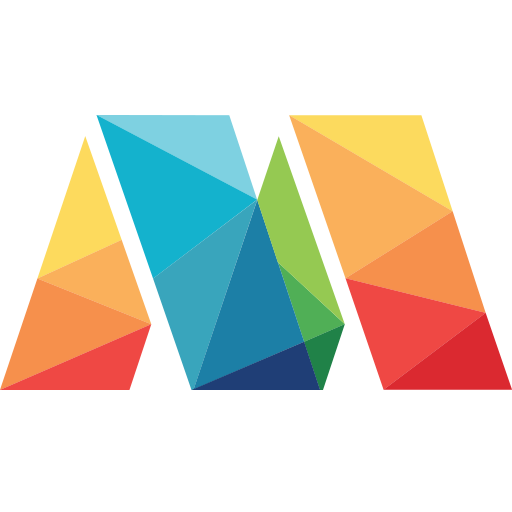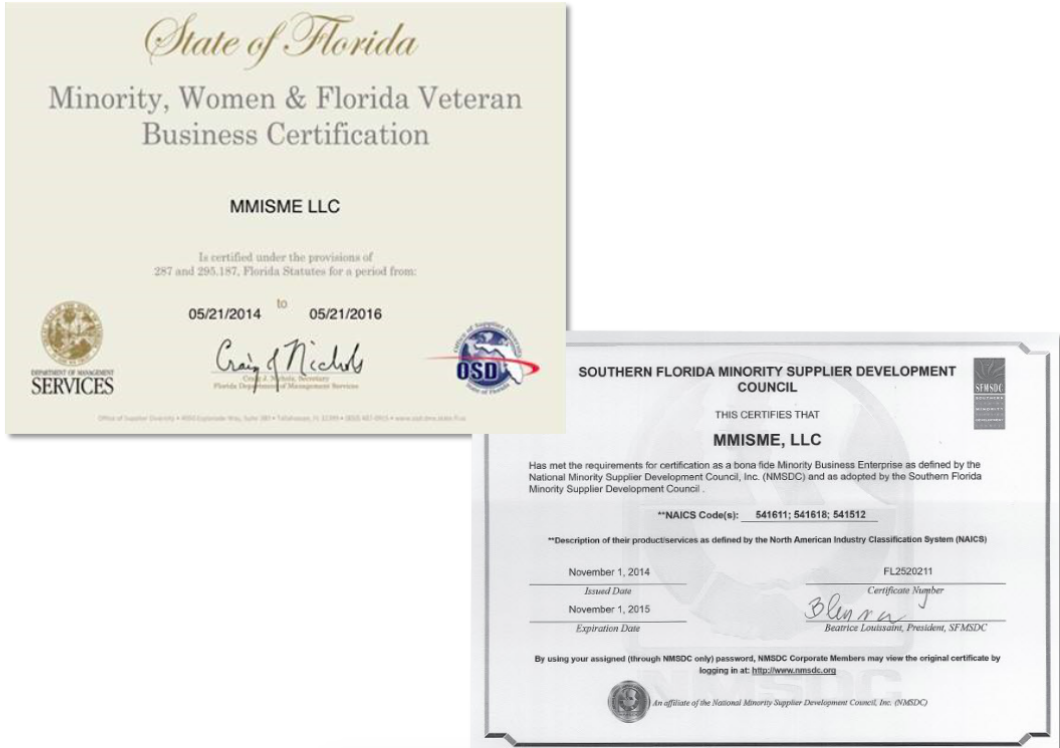 MMISME LLC was first established as a Georgia company under the entity name MMISME Operations Consulting LLC in February of 2009 but was dissolved approximately two and a half years later and reestablished in July of 2011 as a Florida company in order to relocate its offices to Florida. MMISME LLC offers resources and services in Medicaid and government healthcare related operational and IT areas including strategic planning as well as the systems design, development, testing, implementation and maintenance phases of an MMIS.

Target Clients
• Fortune 1000 Companies • Government Entities (in the US and US territories) • Mid-Large Professional Services Firms • Similar Type Companies and Entities in the US Territories
Company Differentiators
MMISME LLCs team has a wide array of Medicaid experience in multiple states. We assist clients in multiple areas including Strategic Planning, Medicaid Information Technology Architecture (MITA) State Self-Assessments Re-Procurement Support, Design Development and Implementation (DDI) with subject matter experience in Provider and Member Relations including claims processing and EDI and Web Portals. Our roles filled for clients include: Lead Business Analyst, Project Manager, Technical Writer, SME and General Consultant identifying opportunities for clients to realize and operational efficiencies and cost savings. MMISME LLCs bilingual leadership provides clients with capabilities to target Hispanic markets in culture and language.
Certifications
MBE--Southern Florida Minority Supplier Development Council (SFMSDC), an affiliate regional council of the National Minority Supplier Development Council Inc. (NMSDC) W/MBE--State of Florida Office of Supplier